We provide professional massage by Japanese female therapist at hotels or home in central Tokyo.
Jun 23,Sat Store opens and starts from 6pm.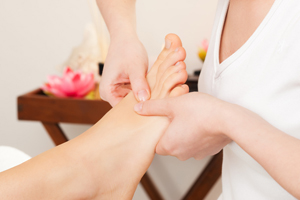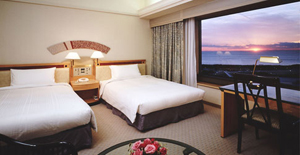 Tokyo Refle is visit relaxation massage service with the no.1 results in Tokyo.
We give you the massage at hotels or home in Ginza,Shinjuku,Shibuya,Shinagawa,Ikebukuro, Akasaka,Shiodome,Daiba,Roppongi etc..
The therapist will arrive at your place in about 30min after your reservation.
Our staffs are all Japanese female therapists with high massage skill.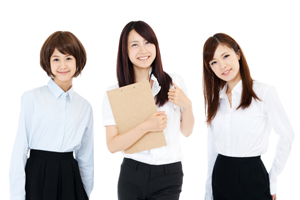 Our staffs are all Japanese female therapists who learned high
technique at massage school or salon in Japan.
We provide the best relaxation with Japanese warm hospitality.
Service contents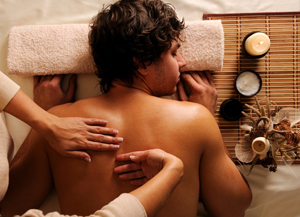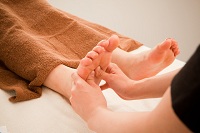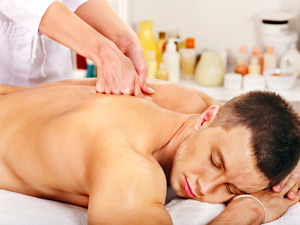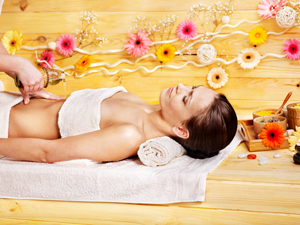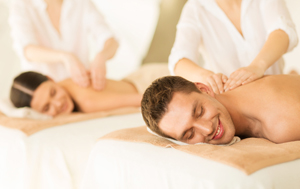 Our therapists have many kinds of massage skill like aroma treatment,reflexology,shiatsu and more.
・Aroma treatment
 Body treatment massage with high quality aroma oil.
・Reflexology
 Soft foot reflexology with powder.Strong foot reflexology with oil is also
 available.
・Shiatsu
 Japanese style finger pressure massage with no oil.It's recommended to
 take the stiffness out of your tired body.
・Others
 Stretch,head massage,chiropractic,etc. .
You can choose the massage you like or leave it up to the therapist.
Please ask the therapist and have the best massage for you.
Price
| | |
| --- | --- |
| 90min | 15000yen |
| 120min | 20000yen |
| 150min | 24000yen |
| 180min | 29000yen |
| 210min | 33000yen |
| 240min | 38000yen |
※included transportation expenses
※extension time 30min 5000yen
※Cash(Japanese yen) or credit card
 (VISA,MASTER,AMEX) are acceptable
※The system of PAYPAL here is used for settlement by credit
 card.
 The therapist will bring the terminal unit so you can pay by
 credit card at your place.
Movie
Caution
・This is the service for professional massage only.
 NO erotic massage.
・Please make sure to inform us when you book,if you'd like to pay by credit card.
・There are cases that you need to pick the therapist up in front of the hotel elevator
 because the security card that only hotel guest can have is required to go up by the
 elevator in some hotels.
FAQ
| | |
| --- | --- |
| Q | Where can I use this relaxation massage service? |
| A | At hotels,home or office in central Tokyo. |
Q
Do I need to take off my clothes?
A
Please change into the disposable underwear the therapist will bring.
But if you get non oil massage,you don't have to take off your clothes.
We also have disposable underwear and bra for female customer.
| | |
| --- | --- |
| Q | Is there anything I should prepare? |
| A | No,nothing. We prepare and bring everything for massage. |
| | |
| --- | --- |
| Q | Is it possible to get massage for 2 people at the same time? |
| A | Yes,2 therapists can visit and 2 people can get the massage at the same time. |
| | |
| --- | --- |
| Q | Can I have any erotic massage? |
| A | No,definitely not.  Professional massage only. |
| | |
| --- | --- |
| Q | Do therapists speak English? |
| A | Not much but they can communicate in easy English. |
| | |
| --- | --- |
| Q | How long does it take to arrive my place after I booked? |
| A | In about 30min. You can also request the time you want them to arrive. |
phone number
03-5206-5134
Our receptionists are not good at speaking English,so booking by the form above is recommended.
Visit Relaxation Massage Tokyo Refle
Open 6pm~5am  everyday
Booking form
Menu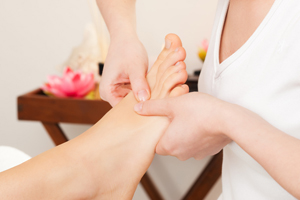 Reflexology
This is recommended to following symptom
-Fatigue of lower body
-Swelling in the leg
-Insomnia
Soft stimulated foot reflexology with powder.
Very comfortable and many people fall asleep during the massage.
Aroma treatment
This is recommended to following symptom.
-Stress , irritating
-Immune deficiency
-Headache, Shoulderache
Ingredients of aroma oil penetrates into your skin and improve disorders.
You will be healed by the warmth of the therapist.
Lymph drainage
This is recommend to following symptom
-Sluggish
-Swelling
-Fatigue recovery
Improve lymphatic flow by aroma oil and excrete waste matter from your body.
You can feel the massage effect better by replenishment of water after massage.
Shiatsu finger pressure
This is recommended to following symptom
-Neckache , Shoulderache
-Strain in the back
-tiredness
Relieve pain of your body by finger pressure.
You can refresh your tired body.
A visitor's voice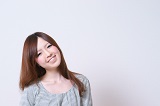 The partial introduction of the comment of the visitor using our shop is carried out.
| | |
| --- | --- |
| - | Although energy came out from neither tiredness nor headache, the body was light after the massage and feeling also became good. It was 2 very comfortable hours. |
| - | It was able to wake up with a very sufficient feeling on the next day following a massage. |
| - | It became the feeling which would relieve fatigue and for which he would like to exercise. |
| - | Distortion of the body was corrected and it became a straight posture. |
| - | The heavy body became light. |
| - | I felt that the body and the heart were relieved. |
| - | I had the sole which was tired loosened and it became a good feeling that the heart got warm. |
| - | The conversation under massage was very pleasant. |
| - | It rose in a pleasant conversation. |
| - | The technology of a massage and manners were very good. |
Reflexology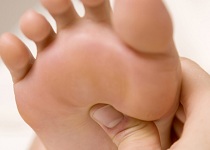 One of the services of the Tokyo Refle is reflexology.
The reflexology of our shop is British style reflexology which uses powder.
Powder reflexology is the technology in which it is very difficult to master, and it is the massage which cannot be received except a specialty store.
Since all the members have finished training of powder reflexology, high quality reflexology can be offered for the therapist of our shop.
Rather than the Oriental type reflexology which uses oil, British style reflexology does not have a pain, and is a comfortable foot massage.
And there is a very deep relaxed effect.
It is comfort to the extent that he can sleep while many visitors massage.
Please try the powder type reflexology of our shop.
area